Weddings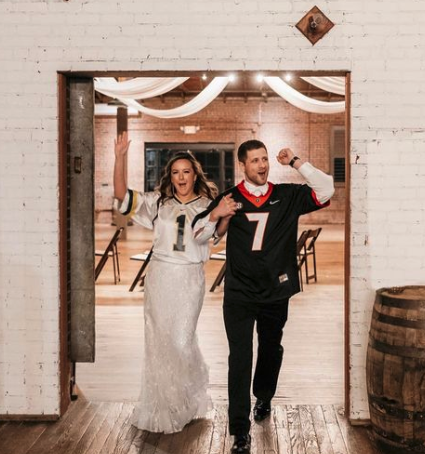 The Chair Factory Weddings
Thank you for your interest in The Chair Factory for your special day! Our industrial wedding venue has great history over its last 120+ years, and with your help, we plan to continue for many more years to come. The unique beauty of the property itself sets us apart from other wedding venues in Gainesville, GA. But even more, we've been in the wedding business since 2011 with our sister venue, Cold Creek Farm, so we've perfected the wedding process. It is our goal to make every step of the planning very smooth and easy for our couples from booking the venue to choosing Vendors to the wedding day itself.
Packages and Pricing
To streamline and simplify procedures and wedding options here at The Chair Factory, we have designed our Wedding Packages to include everything needed to have a wedding in the tiered pricing style. But we made sure to leave them customizable to suit any budget or request! We're here to provide everything you need for the wedding of your dreams.
We pride ourselves on offering a no-hidden-cost approach to our pricing. View our Pricing page for a full breakdown of what's included in each of our all inclusive wedding packages. Here, you'll be able to select the best tier to suit the size of your wedding, desired day of the week, and best vendors for your tastes.
Wanting to have bar service at your wedding? You are welcome to provide your own desired beverages to be served. A local requirement is for a licensed server ($150) to pour and for a local officer ($300) to be on property for security purpose during your event. At The Chair Factory, event insurance coverage is included with all of our packages.
Our Local Vendors
Another unique feature of The Chair Factory is our partnership with a select group of wedding vendors. We've carefully selected this group of bakers, caterers, photographers, wedding coordinators, DJs, officiants, and more to ensure your wedding day perfectly suits your unique taste and vision. Learn details about our vendors and what makes them the best choice for your special day on our Vendors page!