Who We Are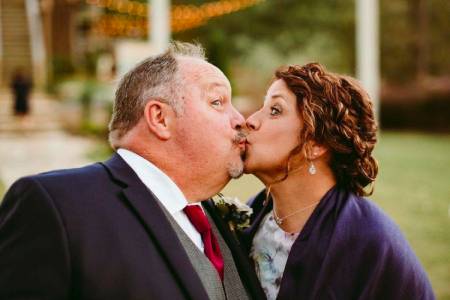 The Chair Factory
The Chair Factory is one of Northeast Georgia's newest wedding venues with an interesting historical background and a refined, yet industrial atmosphere. It is an events venue, marketplace, historic landmark and more. Located in beautiful, downtown Gainesville, Georgia the Chair Factory is a 100-year-old building that was once an actual chair factory. Featuring exposed vintage wood beams, turn of the century brick walls & refinished original pine plank floors The Chair Factory provides the perfect place for weddings, events, receptions, and more!
For the last three years, The Chair Factory's purpose has been to provide a beautiful, historically rich space where everyone feels comfortable, and our couples are celebrated on their wedding day. With multiple altar and decor options, the diversity of our settings has offered something for just about everyone. And now we're proud and excited to be partnering with the couple who have hosted and celebrated Love at Cold Creek Farm for almost ten years, Jeff and Susan Buffington.
Born and raised in the south, Jeff grew up living life as a city fella from Marietta, Georgia. After graduating from UGA in 1987, Jeff owned and worked for various companies in the corporate world. In 1998, Susan and her family moved to Georgia from northern Indiana. Raised on her grandparent's farm in a small mid-western town taught her all about country living. Fate brought Susan and Jeff together in 2009, and luck landed them at Cold Creek Farm in 2011 where the heart for the wedding industry developed for them both in 2013. Susan and Jeff run Cold Creek Farm along with an exceptional staff of people and are very happy to bring that same success to The Chair Factory. After 8 years in the industry their systems and procedures are automated with built-in safeguards to make sure no detail is missed, and our couples have the wedding of their dreams. We look forward to a beautiful and joyous wedding season guided by their knowledge and insight.