Blog
Top 7 Industrial Wedding Decor Ideas
Industrial chic wedding decor has been one of the biggest trends in the industry for several years running. More and more brides are selecting industrial wedding venues and loving the contrast between exposed brick and bright color palettes or high, raftered ceilings and intimate candlelight. Are you considering an industrial wedding venue for your big day?
Read below to learn the hallmarks of an industrial-style wedding and how to incorporate the best industrial wedding decor to make your special day stand out.
What Is an Industrial Style Wedding?
Industrial wedding venues bring new life to historic buildings like factories, warehouses, or lofts. By updating original fixtures like wood floors, exposed rafters, and brick walls, industrial venues create stunning backdrops for modern, eclectic, and classic weddings. The contrast of antique architecture with updated details is making industrial wedding venues an increasingly popular choice for couples.
But industrial wedding decor is by no means cold or detached! Creating warmth and intimacy in the large space is a trademark of capturing the beauty of an industrial chic wedding. Check out our tips for industrial wedding decor!
7 Tips for Gorgeous Industrial Wedding Decor
1. Lean into Architectural Details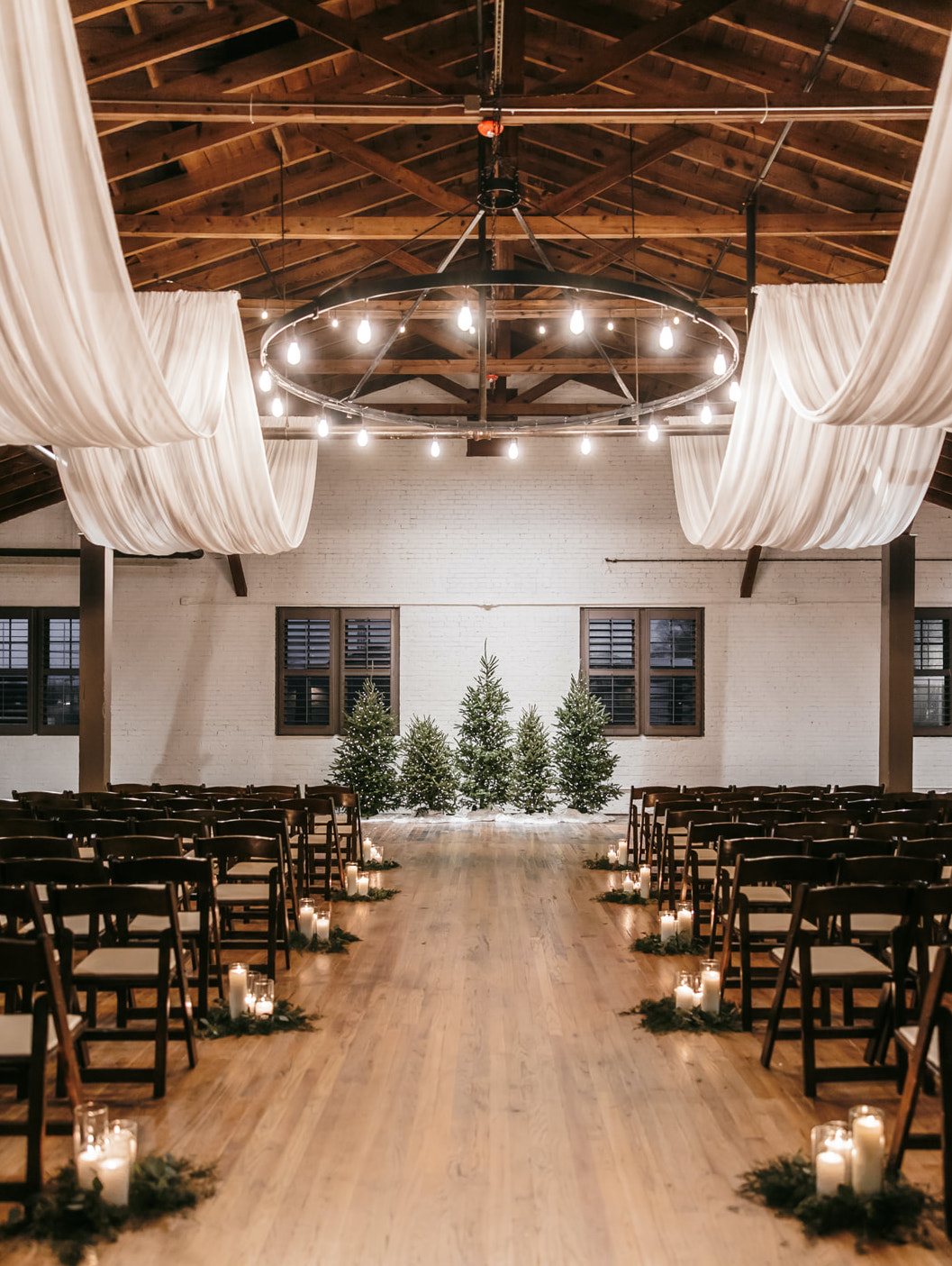 Many industrial wedding venues feature exposed brick, high ceilings with rafters, and original flooring – lean into these gorgeous architectural details! With the right photographer, you'll be able to capture the beauty and drama of your industrial venue with warmth.


---
2. Large Industrial Wedding Centerpieces Will Complement the Space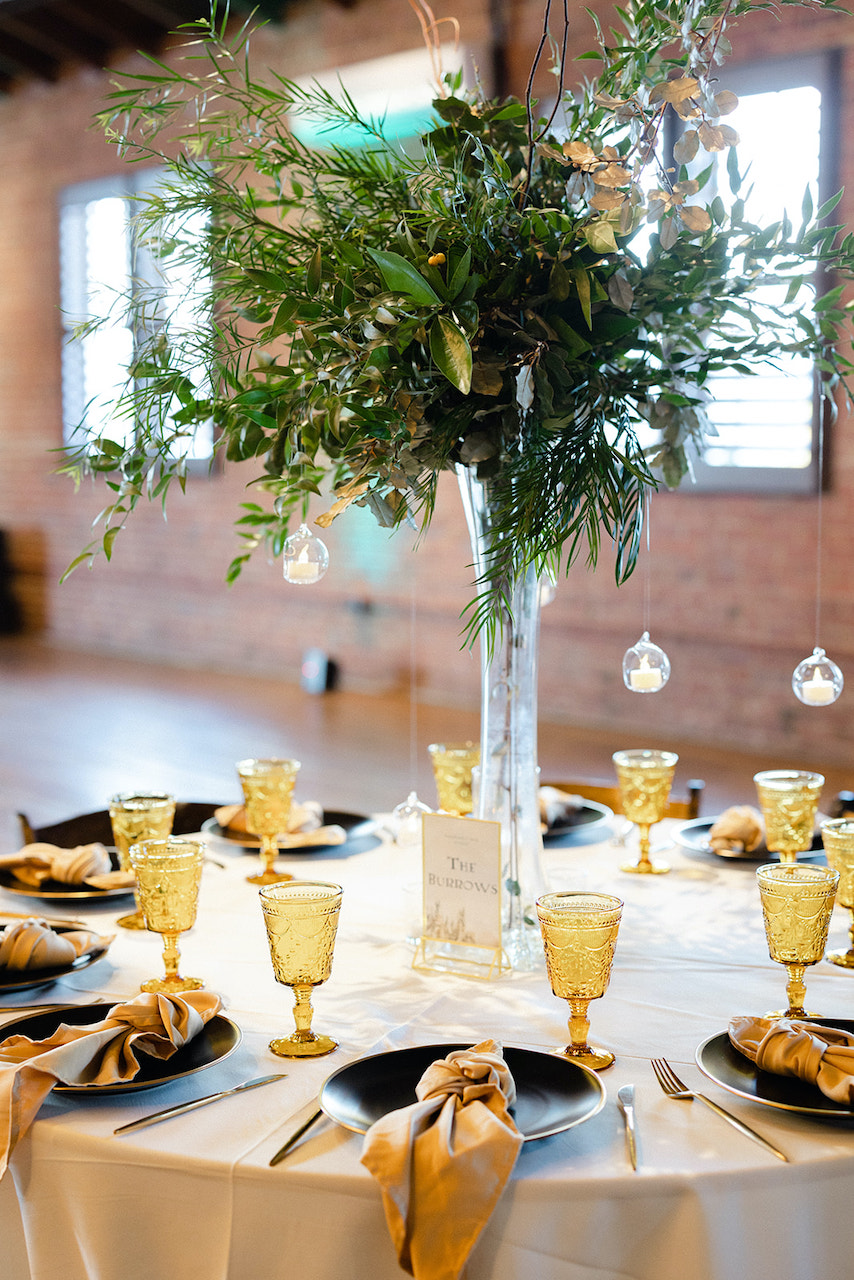 Dripping florals, tall arrangements, and boughs of greenery create stunning statement pieces to adorn and brighten large industrial spaces.
After all, although the space is large, you want it to feel full and intimate. Surrounding your guests with dramatic industrial wedding centerpieces creates a wow factor while bringing them together.
---
3. Mix Materials Like Metal, Wood, and Glass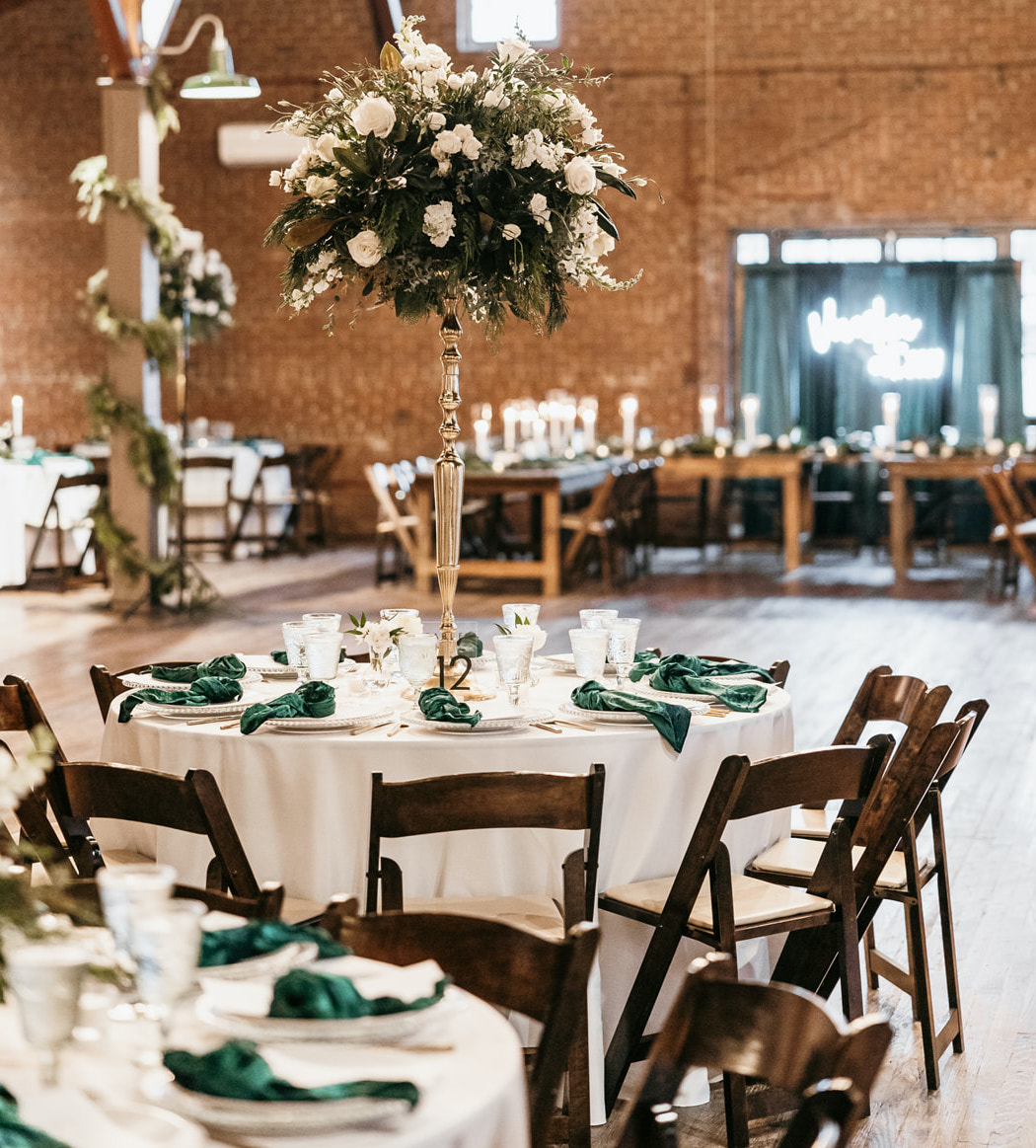 Complement all the gorgeous historic materials and textures of your industrial wedding venue by incorporating metal, gold, copper, steel, wood, and glass into your decor.
Metal or reclaimed wood altarpieces, eclectic or antique glassware, and copper or steel lanterns are just a few of the industrial wedding decor details available to add beauty to your ceremony and reception.
---
4. Use Candles and String Lights to Create Intimacy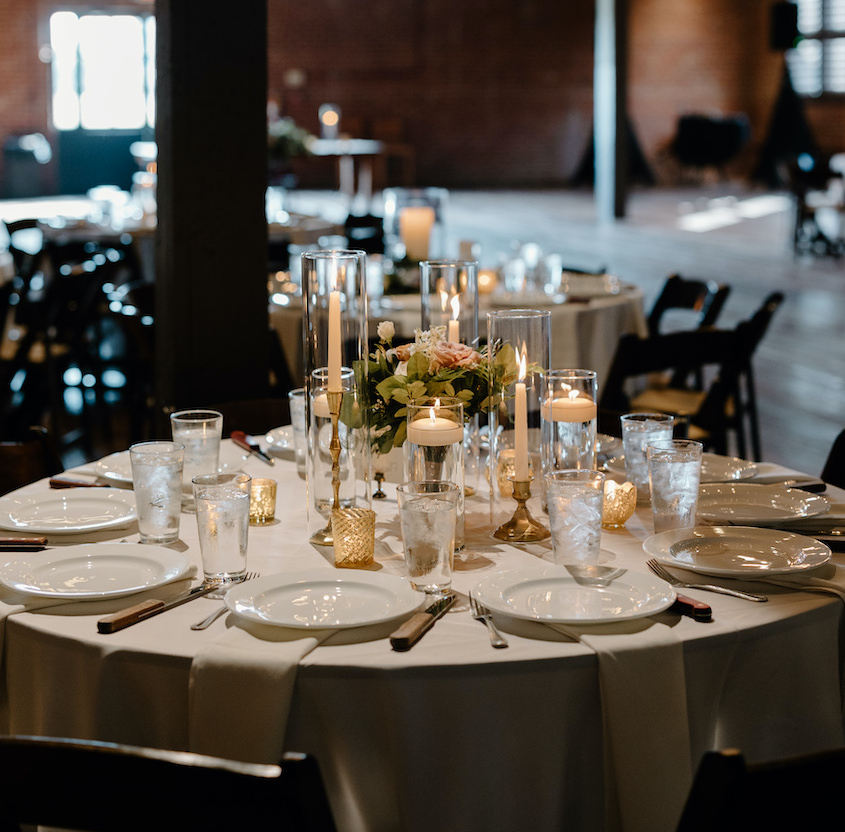 Industrial settings and factories make an incredible backdrop for weddings with exposed brick and wood beaming, but you don't want the space to feel cold or too large.
To bring cozy intimacy into your industrial wedding decor, accent the space with candles and string lights. As natural light fades and your wedding day draws to a close, you'll feel the warmth of sparkling votives and fairy lights illuminating your reception.
---
5. Add Warm Colors and Cozy Materials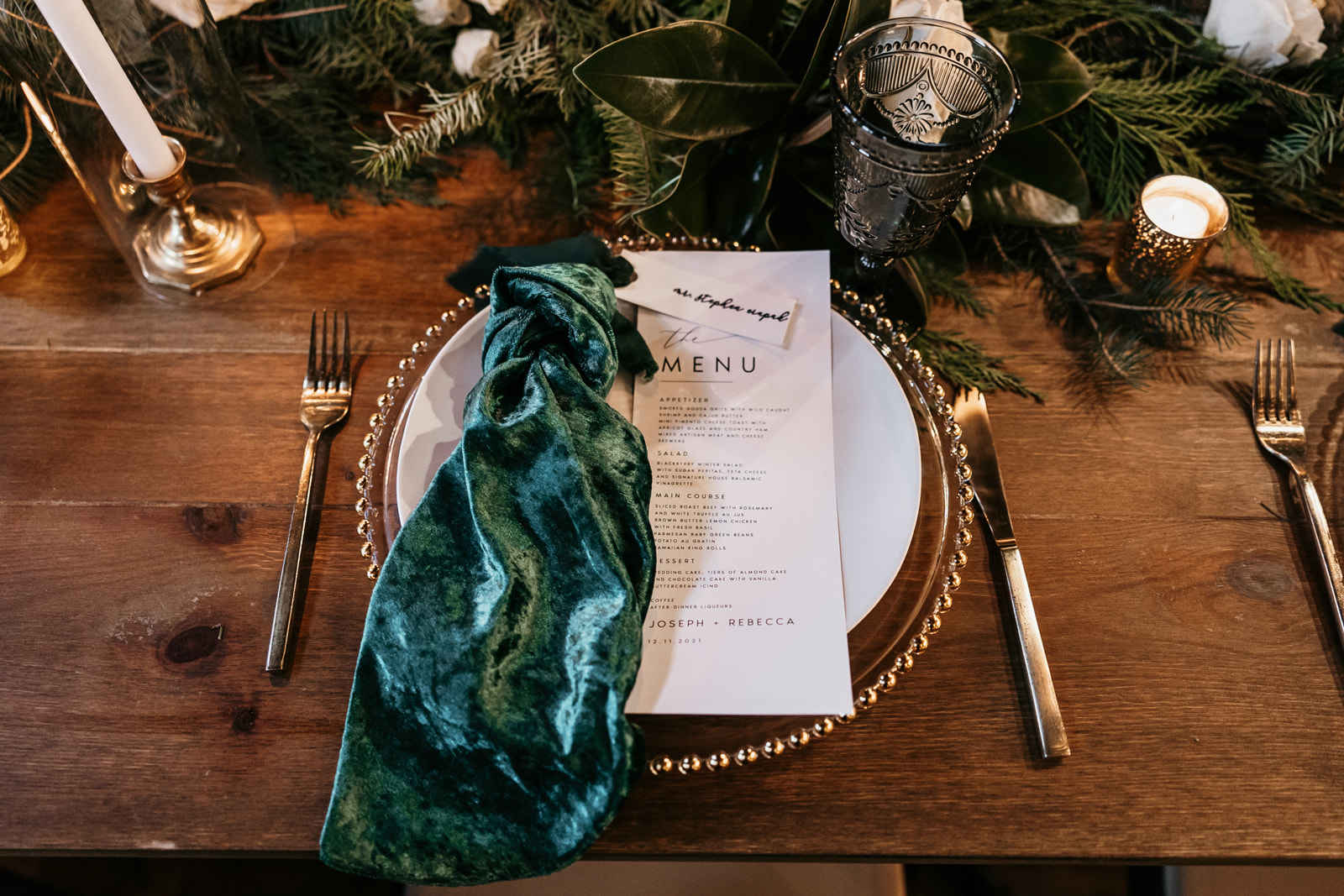 If you love the look of industrial spaces but don't want your wedding to feel cold, consider using warm colors and cozy materials in your decor. For example, use an antique carpet aisle, a velvet couch for the sweetheart table, an altar draping with rich fabrics, and a color palette based around burgundy, wine, or forest green.
Mixing and matching warm and cozy colors and materials will give you a ceremony and reception that is both elegant and intimate.
---
6. LED and Neon Signs Add Modern Flair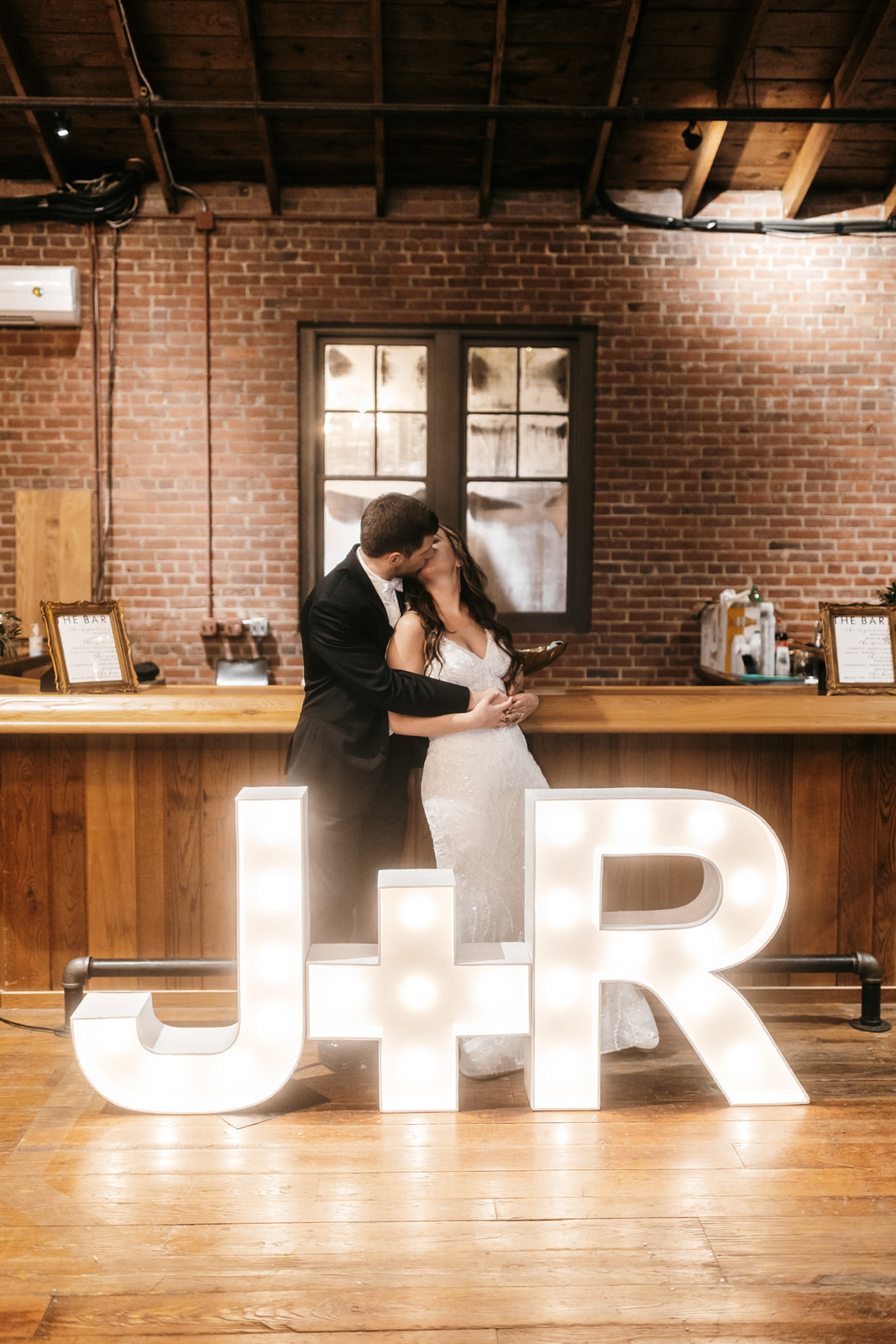 One of the biggest trends in modern industrial wedding decor is lighted signs. These LED or neon signs are eye-catching and fun.
Whether you choose to highlight your last name, initials, or a heartfelt memento, a lighted sign is great for photo ops and, later, decor in your home.
---
7. Consider Long, Family-Style Tables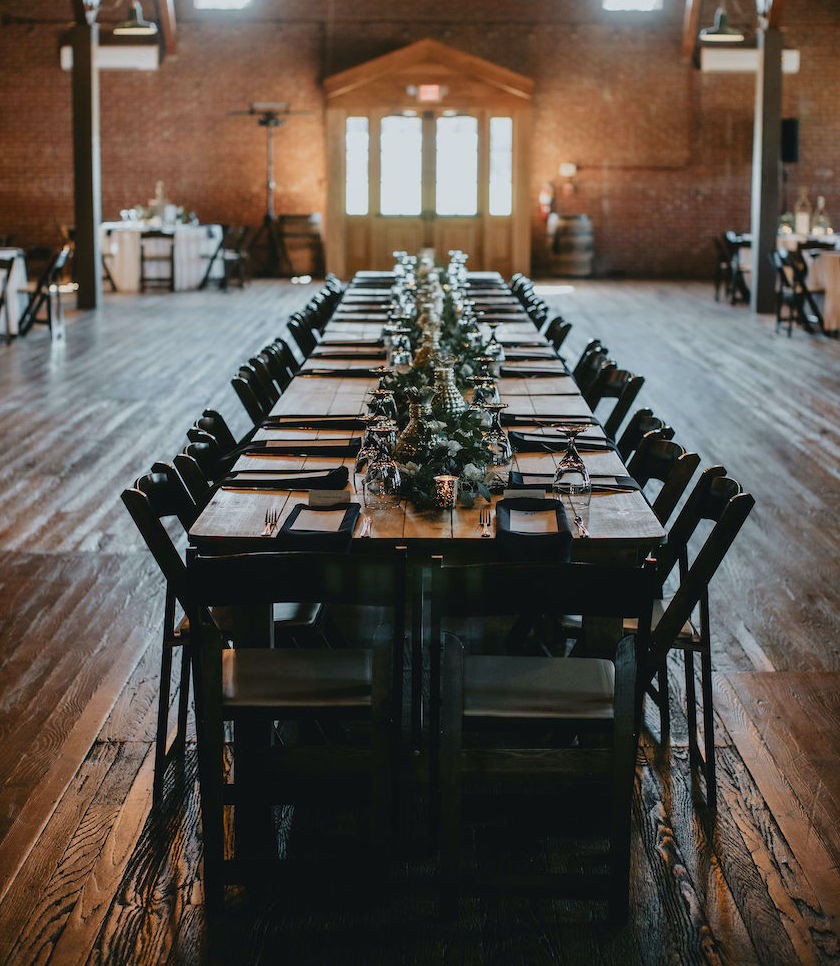 With many industrial wedding venues having a ton of square footage, individual round tables can make guests feel disconnected. Instead, consider long, family-style tables to bring everyone together.
At the right venue, you may be able to fit 50+ guests per table, creating an intimate and fun affair for all your loved ones. This is also an opportunity to skip the table linens and utilize rustic, refinished barn wood tables to create a grounded, comfortable space.
---
Consider The Chair Factory for Your Industrial Wedding Venue
Considering an industrial wedding venue but haven't found the one you love? Tour The Chair Factory! Located in Gainesville, GA, we are one of North Georgia's leading factory wedding venues. Once the Georgia Chair Company, our historic wedding venue still features original exposed brick, refinished hardwood floors, vintage wood beams, and incredible natural light. We would love to show you our beautiful industrial venue and make your wedding dreams a reality! Contact us to learn more or book a tour.
---
---
‹ Back