Blog
12 Unique Wedding Day Photos
With so many photo opportunities available on your wedding day, how do you choose the most important moments to capture? Here is our guide to twelve unique wedding day photos. Trust us, these are beautiful photos you'll enjoy for decades to come!
12 Unique Wedding Day Photos
Bride's Shoes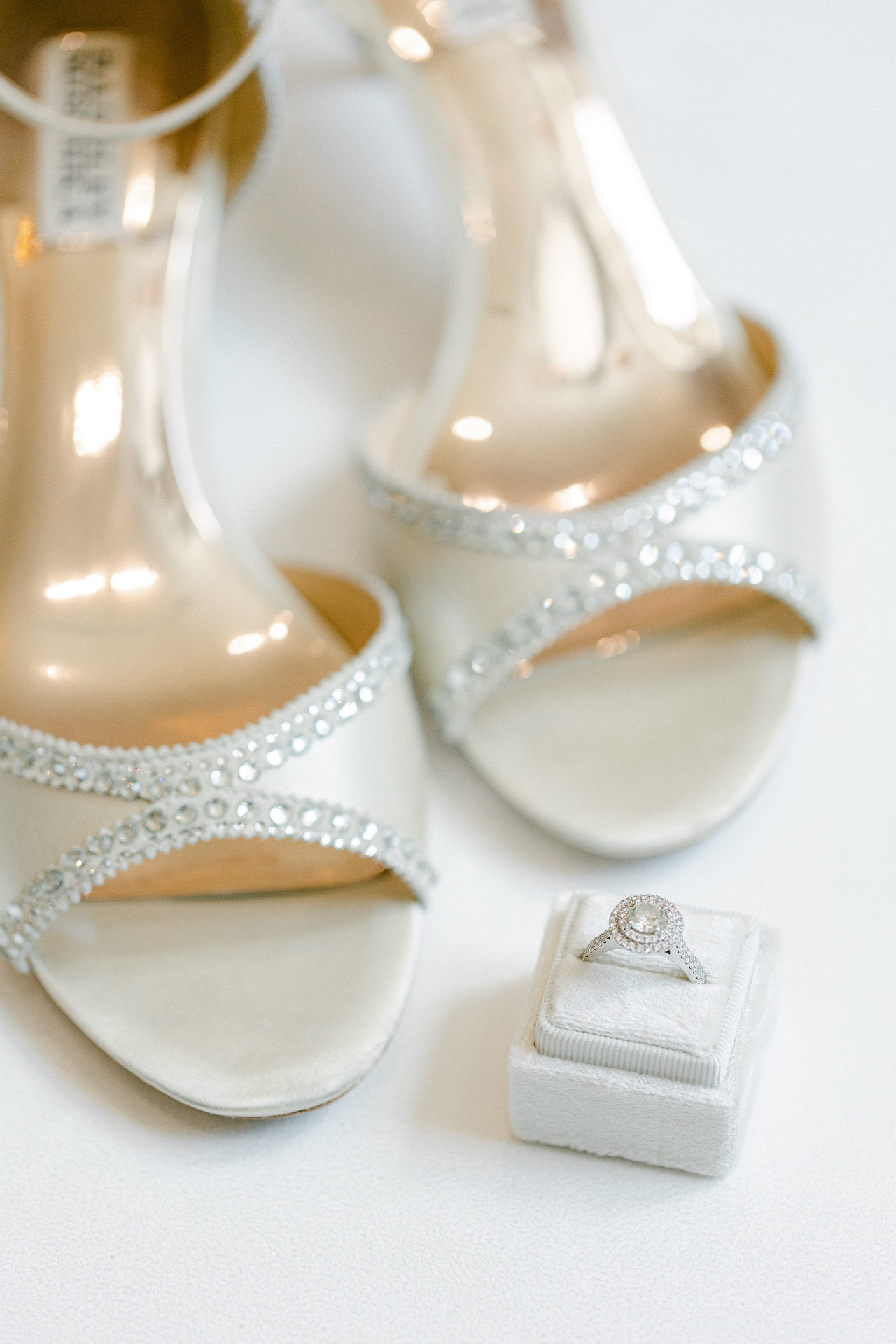 While your wedding dress is the star of the show for your wedding day wardrobe, you still want to capture all the accessories that adorn you on your special day. Capturing a photo of your bridal shoes – and any other accessories like necklaces, earrings, or hair barrettes – also helps you remember all the unique decisions and beautiful moments that shaped your wedding.
---
Veiled Bride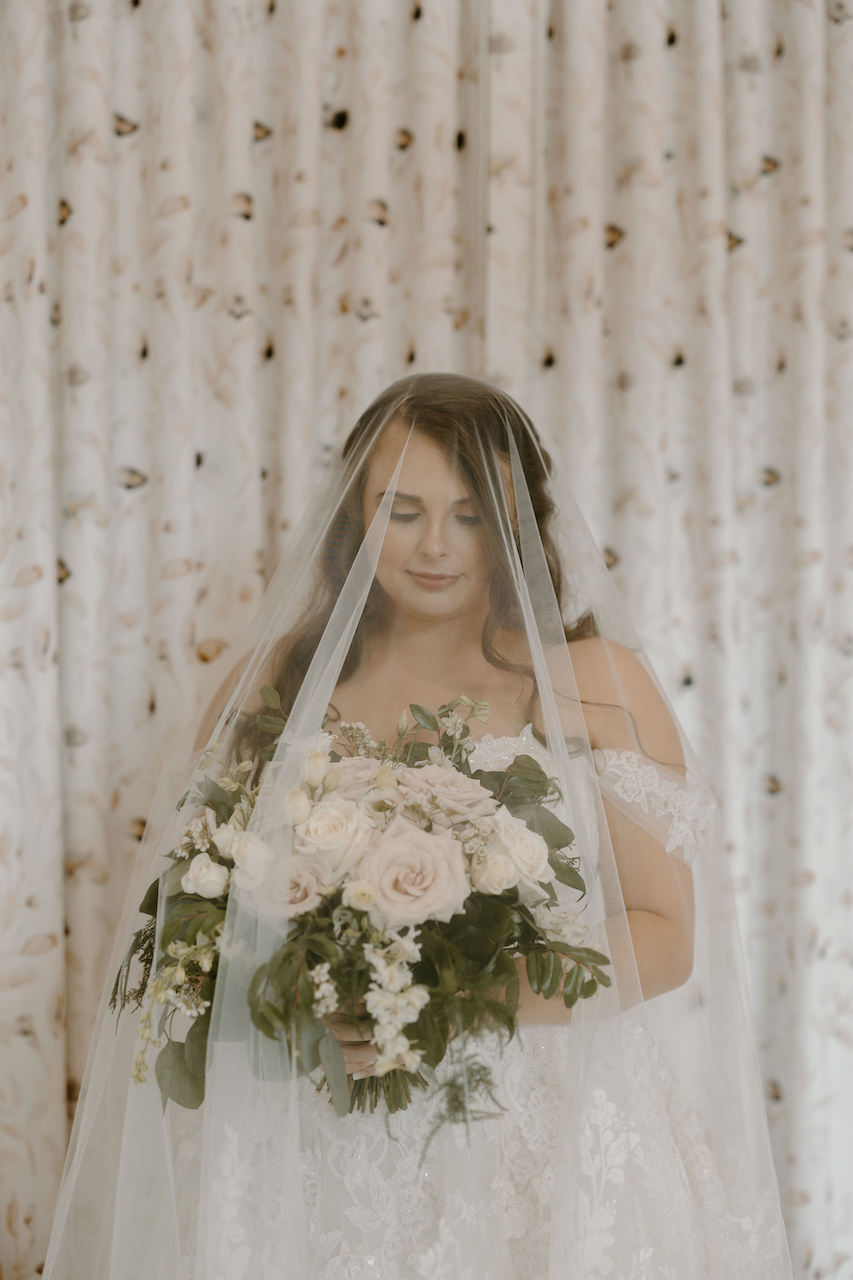 Individual bridal portraits are so important to capture the beauty and joy you feel on your wedding day. One picture you should be sure to take is as a veiled bride. Pull your veil over your face and have your photographer take some elegant and soft but still perfectly moody glamour shots. You will love the way these turn out!
---
First Look with Bridesmaids
Your bridesmaids – the wonderful women who support you in planning your wedding and stand beside you on your big day. Although your wedding day may feel busy and hectic, stop to capture moments with these special women – like when they see you in your dress for the first time. You will love looking back at these photos to see the excitement and joy in their eyes as they watch you walk out in your dress.
---
Groom's Socks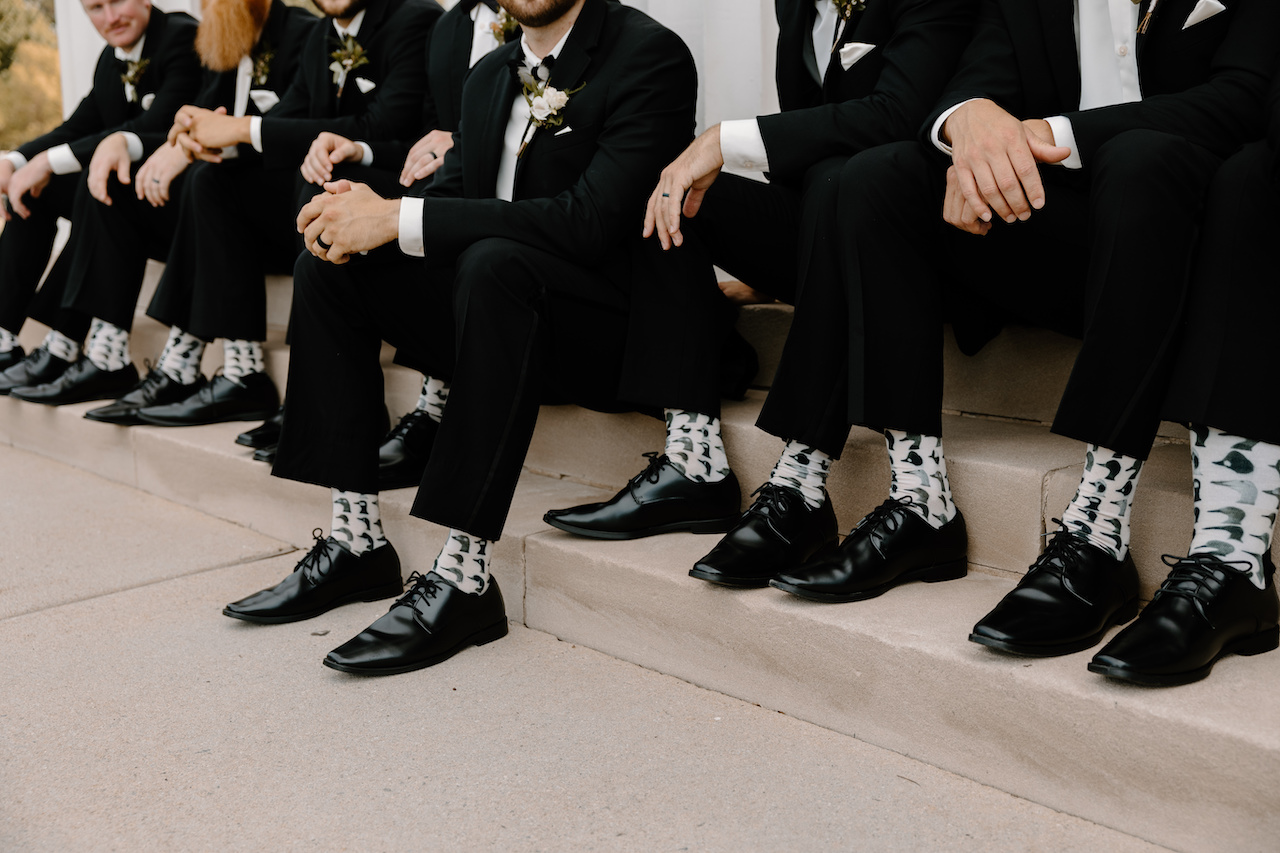 While most of the attention tends to focus on the bride's appearance on her wedding day, you can't forget to capture the unique accessories the groom selects for his wardrobe. For example, many grooms like to add a touch of humor to their ensemble with a funny or whimsical pair of socks. You can even get all the groomsmen involved for some great photos.
---
Details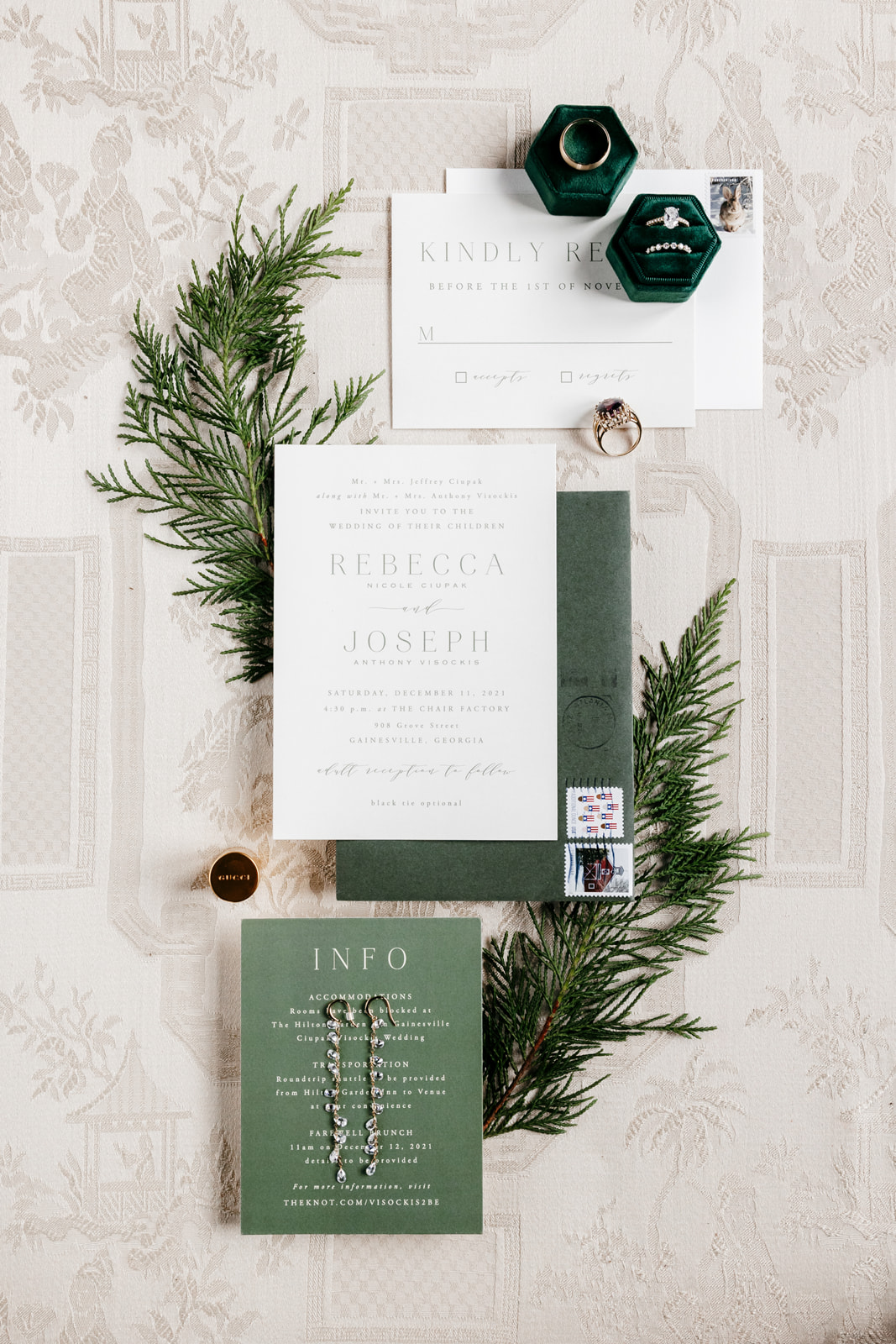 There are so many large decisions that go into planning your wedding – flowers, decor, desserts – but don't forget to take photos of the small details as well. Capturing a photo of your invitations and rings while highlighting your wedding color palette is a great way to remember the small decisions that made your wedding so beautiful.
---
First Touch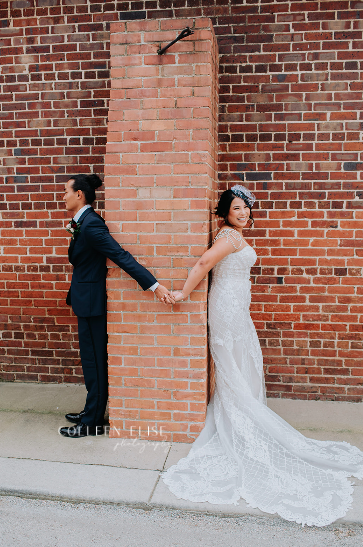 If you don't want to do a first look but still want to connect with your groom before the ceremony, then a first touch makes for heart-melting photos. Reach around a doorway or wall so you can touch but not see each other, then hold hands with your groom and talk with him before your walk down the aisle. This gives you and him an intimate moment to connect while also creating a photo opportunity that you will love looking back on for decades to come.
---
Venue Exterior
You want to remember every aspect of your wedding day, not just the important parts. Capturing photos of your entire venue – interior and exterior – will help you remember why you chose to get married there and all the beautiful details that made it the perfect setting for your special day.
---
The Groom Waiting at the Altar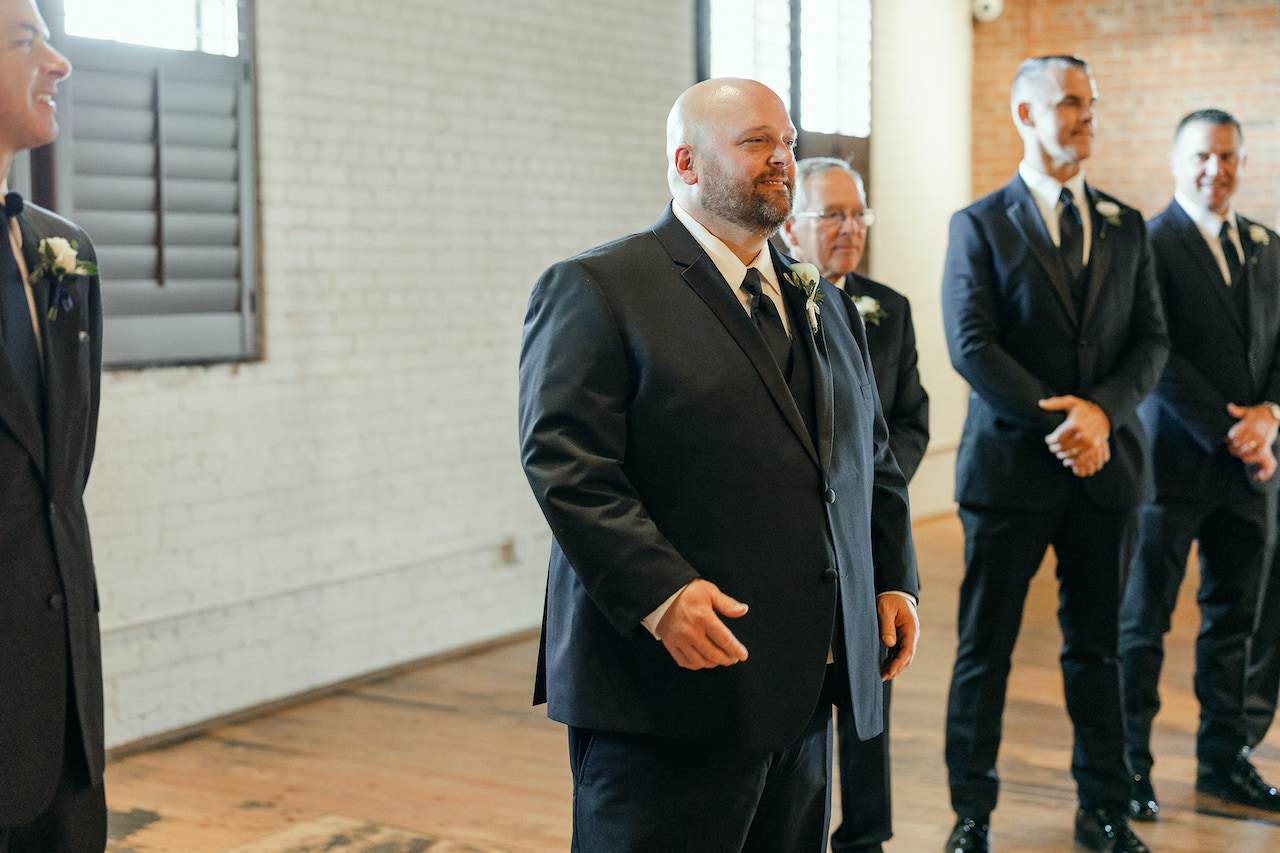 While all the guests turn to look at the bride, have your photographer turn toward the groom. Get a photo of that special moment when the groom sees his bride for the first time as she makes her way down the aisle, capturing the love and joy in his eyes.
---
Dessert Table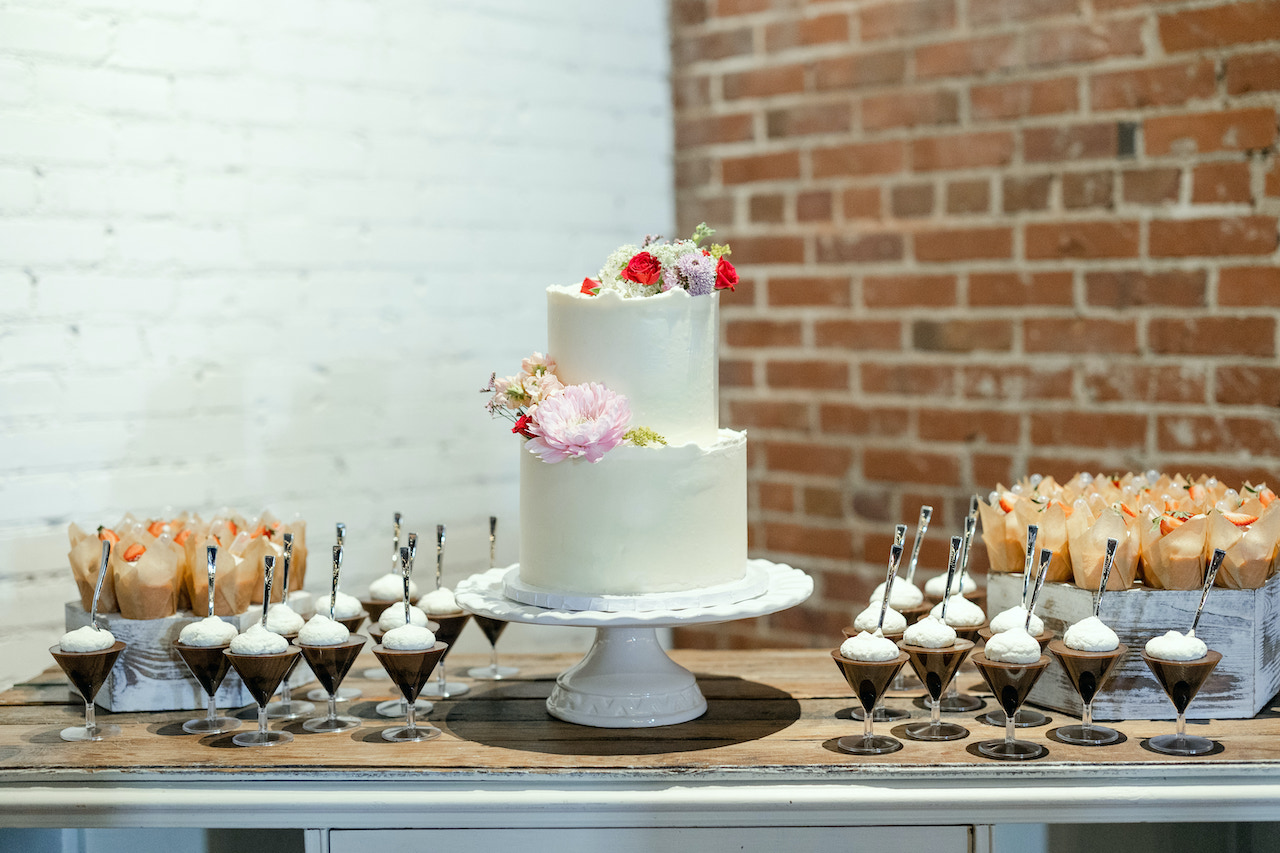 The dessert table is another important feature of your wedding day selections that may get lost in the hustle and bustle. To remember the beauty of your wedding cake – or unique treats like cupcakes, bars, or puddings – be sure to get your photographer to snap a picture of your dessert table and close-ups of your wedding cake.
---
Sunset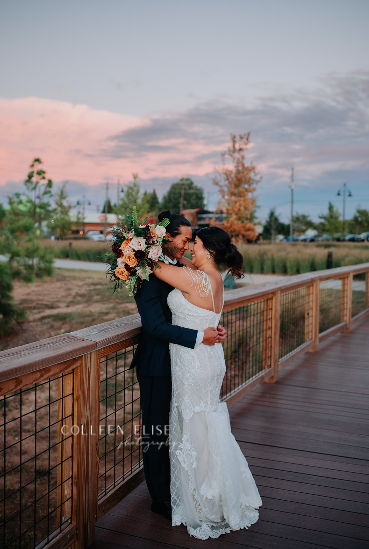 If you have an afternoon or evening wedding, you do not want to miss out on taking sunset wedding photos. This golden hour creates intimate, dreamy photos that will likely be the first ones framed and hanging in your home.
---
Last Dance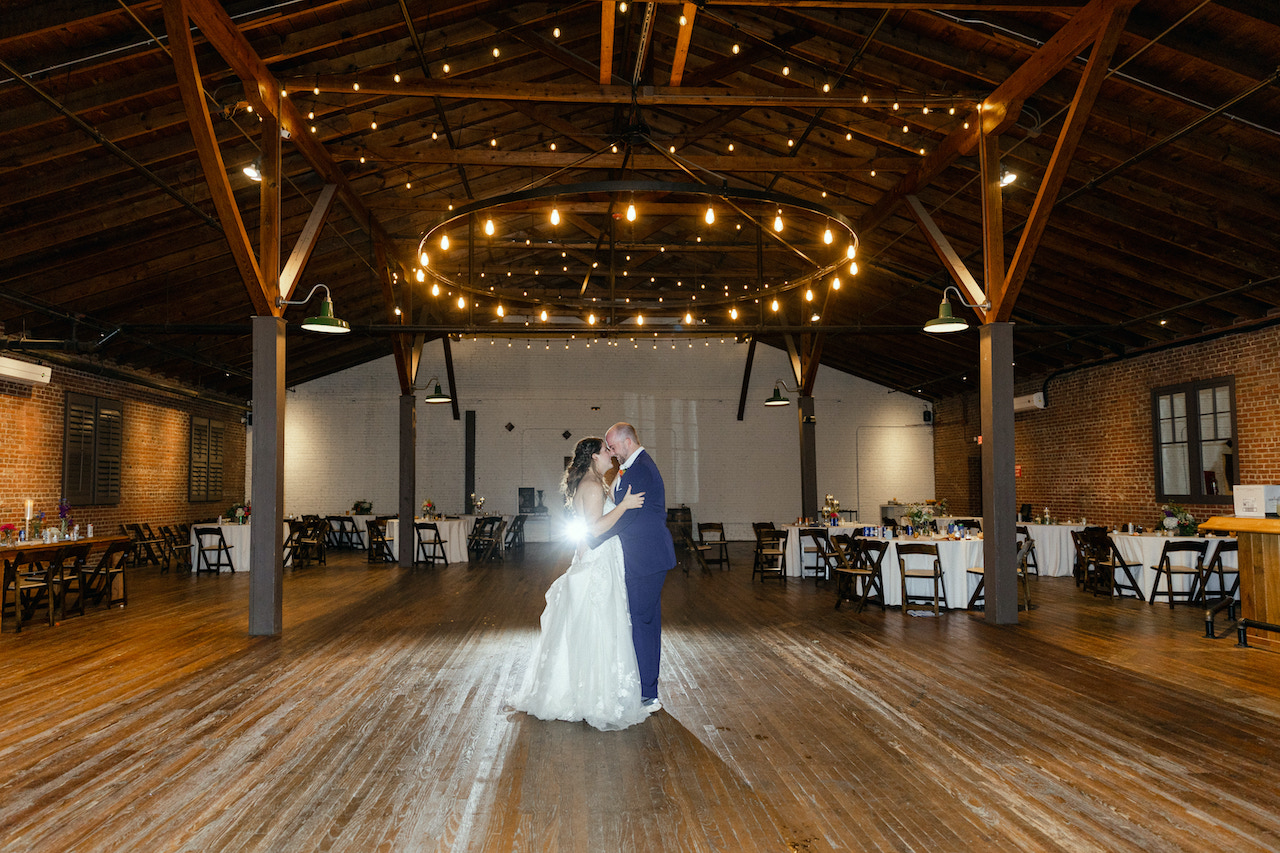 With so many family members and friends around you throughout your wedding day, it is difficult to capture those quiet moments with just you and your groom. That's why saving time for a last dance in your empty reception hall and capturing photos of this lovely moment is so important. Have the DJ play your favorite slow song and take a moment to savor the beauty of your wedding day.
---
Send-Off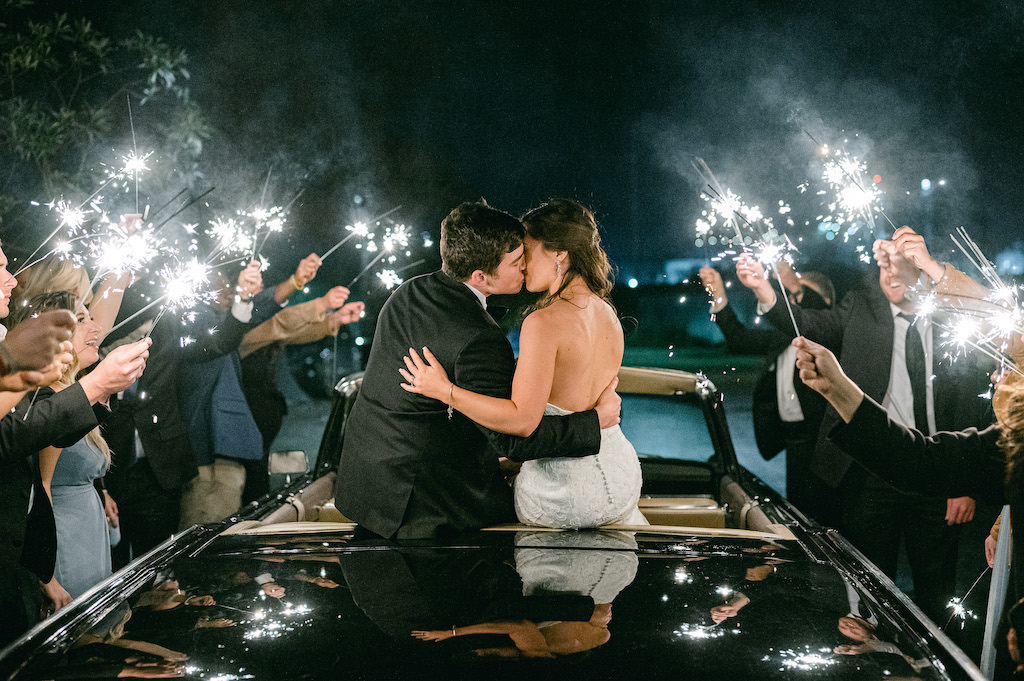 Your send-off is the very last moment of your wedding day, the culmination of all your planning and excitement. As guests wave sparklers, throw confetti, or blow bubbles, have your photographer take photos of the joy on everyone's face – especially you and your groom. You can make these photos exciting and bright or dim and romantic.
---
Our Favorite North Georgia Photographers
Bethany O'Bryant Photography
Contact Information
770-329-3381
Bethany@obryantphotography.com
www.obryantphotography.com
Christina Kelley Photography & Video
Contact Information
678-294-5942
ckelleyphoto@yahoo.com
www.ckelleyphoto.com
Darian Reilly Photography
Contact Information
Momo Lux Photo
Contact Information
678-779-0095
info@momoluxphoto.com
www.momoluxphoto.com
Onyx and Arrow Photography
Contact Information
(702)-556-6142
onyxandarrowphotography@gmail.com
www.onyxandarrow.com
Cait Carr Photo
Contact Information
678-725-3224
hello@caitcarrphoto.com
Taylor Haff
Contact Information
770-540-4083
taylorhaffphoto@gmail.com
www.taylorhaff.com
Mike Moon Studio
Contact Information
678-928-3919
Sales@mikemoonstudio.com
www.mikemoonstudio.com
How We'll Help You Capture All the Beautiful Moments
Making the most of your wedding day is so important. After months – or even years – of planning, you want your special day to be as picture-perfect as you've dreamed. This is where The Chair Factory comes in as your ideal setting. We are a historic wedding venue in North Georgia offering all-inclusive wedding packages.
From photographers to caterers to DJs – and every wedding vendor in between – we have the resources you need to create an unforgettable wedding day. All while making sure you capture all of these unique and beautiful moments on camera. Contact us or view our Wedding Pamphlet to learn more!
---
‹ Back